Our mission is to serve God and our community while rejoicing in Spirit-filled services and enjoying Christian Fellowship.
We are a loving and growing congregation.  Located in Cottonwood, Arizona, looking out on the Verde Valley and the red rock mountains of Sedona.
We Connect with God daily and corporately on Sunday, We Grow in his grace and knowledge through small groups throughout the week, and we Serve others to give the glory to God.
Our Vision is to reach the lost in the Verde Valley and make disciples, baptizing them in the name of the Father, Son, and Holy Spirit.
Verde Valley was organized in 1974 and is the only Nazarene Church in Cottonwood.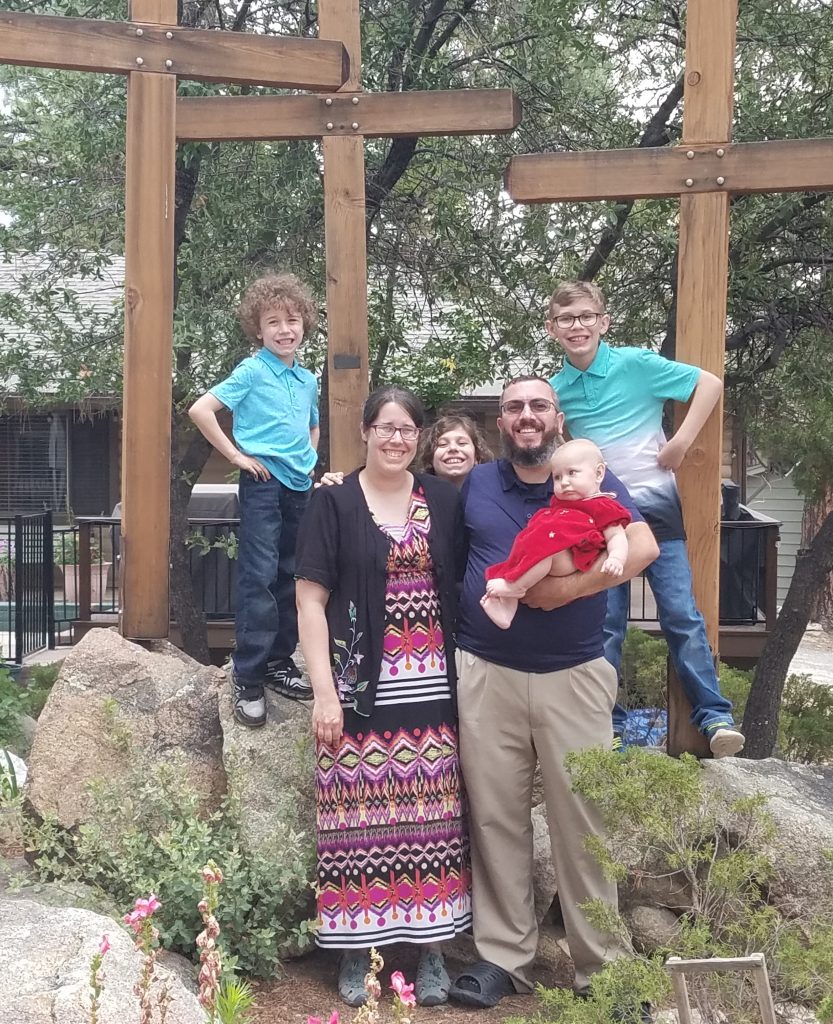 We would like to introduce our Pastor and family!
Rev. Jacob McBride comes to us with a qualified background of experience in Lead Pastoring and his vision for the church is definitely saving souls and building a safe place for all to come to worship our Savior the Lord!
His wife, Brandy, also is very qualified in serving in many areas of our church ministries.
Their four children in the picture are as follows: Malachi-11 years old; Levi-6 years old; Moriah-9 years old; and Hannah is one year old!
Our service begins at 10:45 am every Sunday morning, so please come and join our church service!